There are no universally accepted standards for pallet dimensions. Therefore, it is imperative you have an idea of what size of pallet will work best for the product you are shipping.
When determining pallet dimensions, the first measurement mentioned is the length and the second number is the width. The stringers run the length of the pallet and the top and bottom deck boards run the width of the pallet. In Quebec, this is reversed.
The most common pallet dimension in North America is 48″ length by 40″ width. If we were to say there was a "standard" in North America, this would be it. It is the go-to size for many industries.
There are various options even within this common pallet size. You might want less spacing in between top deck boards because your boxes are small and you don't want the boxes at the bottom of your stacks being pushed into the openings. You might want more spacing in between top deck boards because your boxes are long. The less space between top deck boards means more lumber needs to be used which in turn means the cost will be higher. Thickness and width of boards also need to be considered.
Make sure your pallet supplier is asking the right questions so get the exact pallet you need. No more, no less.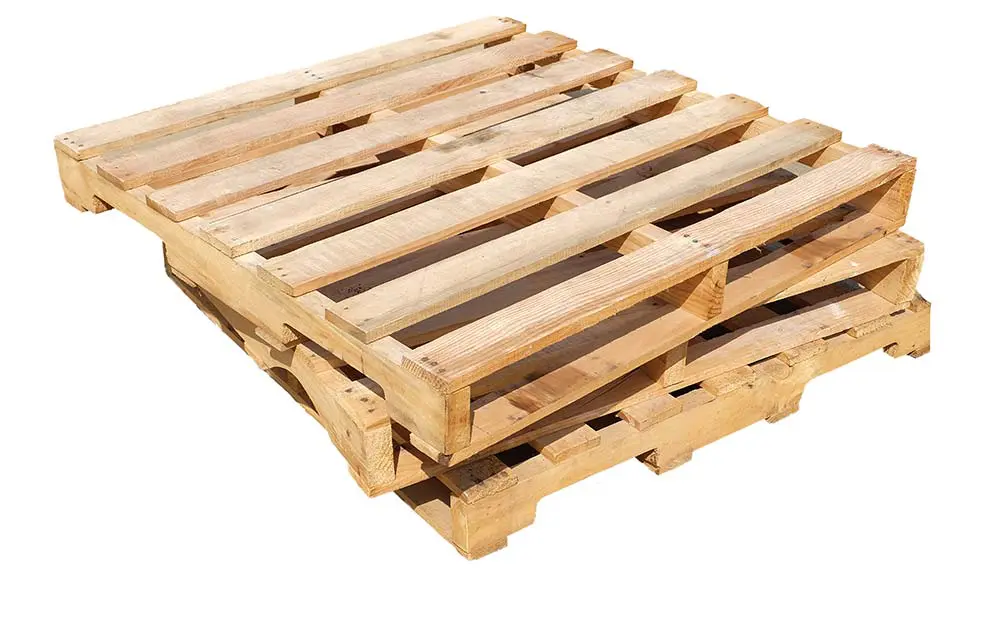 Here are some of the most popular pallet dimensions.
| Dimensions Length x Width | Popular With These Industries |
| --- | --- |
| 48 by 40 | Grocery and Others (most common size) |
| 48 by 48 | Drums |
| 48 by 45 | Automotive |
| 42 by 42 | Telecommunications, Paint |
| 40 by 40 | Dairy |
| 44 by 44 | Drums, Chemical |
| 36 by 36 | Beverage |
| 48 by 36 | Beverage, Shingles, Packaged Paper |
| 24 by 40 (half pallet) | Promotion, POP Displays |
| 24 by 20 (quarter pallet) | Promotion, POP Displays |
Options for pallet dimensions are endless
There are hundreds of different pallet dimensions you can request from your pallet supplier. We have clients who order 96″ length wooden pallets, 24″ length pallets, and everything in between. We have a client who orders hundreds of heavy duty 60″ length by 60″ width pallets. Some clients need 4 stringers, some 3 stringers, and for narrower pallets, sometimes there are only 2 stringers.
Working with the RIGHT pallet supplier
When you're working with the right pallet supplier, you don't have to be the expert. You're not in the pallet business. But the right pallet supplier will ask you the important questions in order to design a pallet which meets your needs. It's important to make sure your pallet supplier is not quoting on a over-build. Over-building your pallet means going beyond your requirements so much that the cost cannot be justified. Make sure you are not paying for more than you actually need.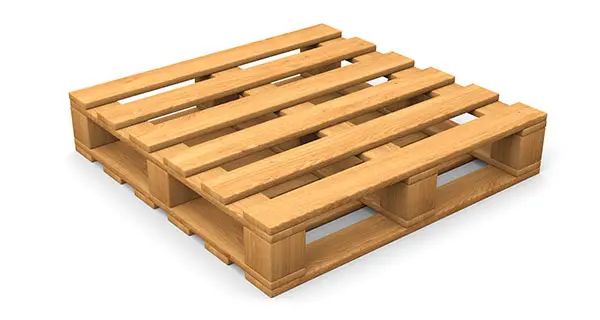 Options for Pallet Dimensions are Endless